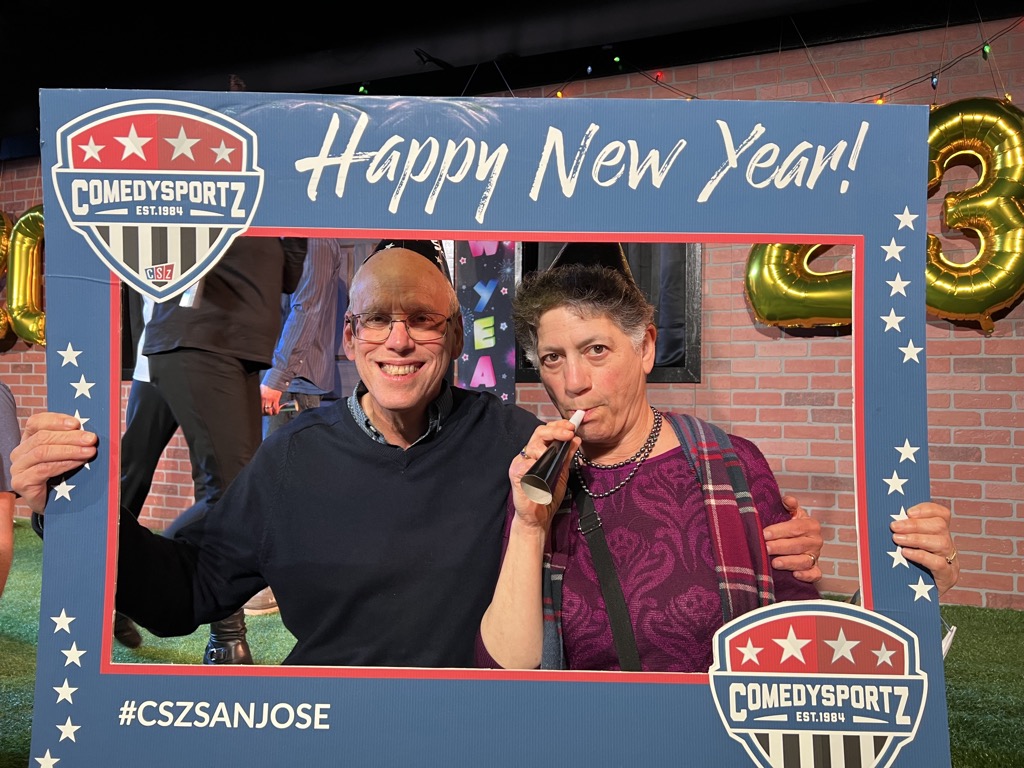 We had a great time at ComedySportz's New Years Eve show. Our friend (and one of my favorite improv teachers) Courtney Pong came back from Boston to be on the field, and we had a chance to talk for a while after the show ended. I'm hoping to be able to go to ComedySportz Boston in the not-too-distant future and see her new home theatre.
One of the games that Courtney's team played last night was "Five Things". It's a guessing game, where one player leaves the room and the audience offers suggestions for things for the rest of the team to get that player to do (using pantomime and gibberish). The ref asked for a suggestion of "something we don't do any more", and I hollered out "Fly Southwest," which got a lot of laughs from the audience. The ref gave me two points for my suggestion, and Courtney's team gave me another point later, so I finished 2022 with three points.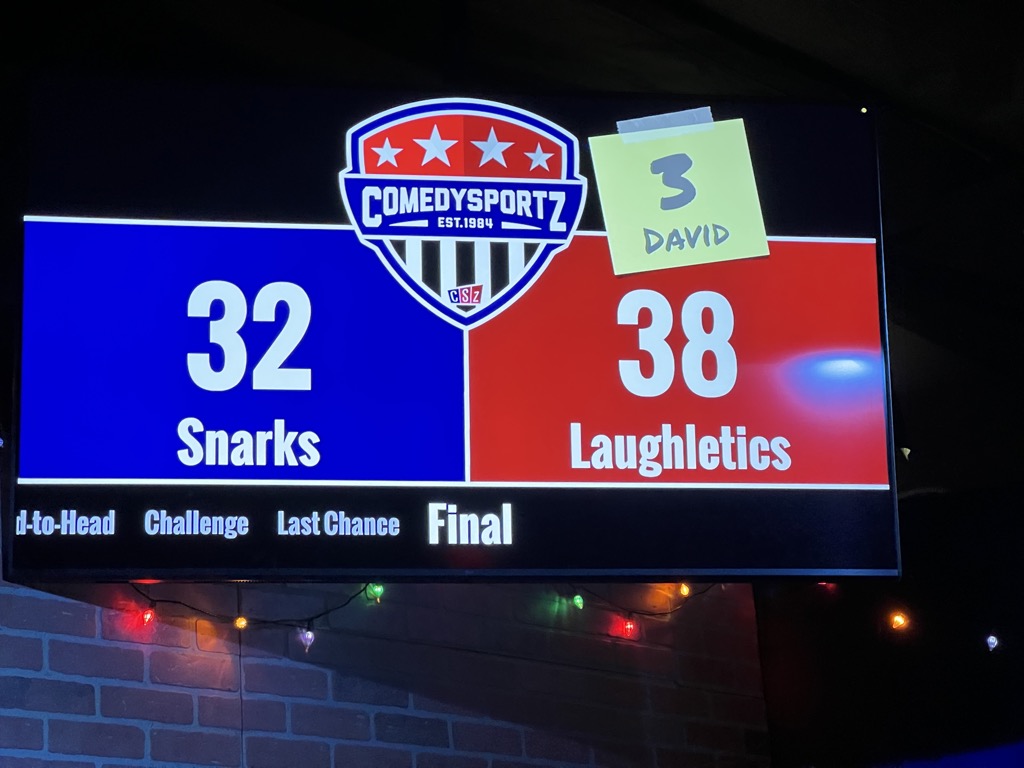 Now that 2023 is officially here, I've made a few resolutions that I hope to be able to keep.
Eat a bite of elephant every day: I have some big projects that I'd like to actually complete some day; they're big enough that I know I'll need weeks to do them, and that has discouraged me from starting. If I do just a little work on one of the projects each day, that will start to nibble away at the task. Today, my bite of elephant was de-duplicating and culling a couple of days' worth of photos from our time in Berlin and Vienna in 2019.
Visit Valley Fair: Valley Fair is the biggest mall in the area. They did a major renovation starting in 2016, and I was looking forward to seeing it when it debuted in early 2020. Oops.
I haven't been to Valley Fair since the lockdown began. I've been to other enclosed malls in the past three years (Prudential Center and Copley Place in Boston, the Oculus and Hudson Yards in New York, several malls in Cape Town, and even Oakridge and Westgate here), but not Valley Fair. Maybe I'll go there on the next really rainy day and do some mall-walking like the good old days!
Watch more TV: I'm giving up points in Learned League by not knowing enough about current TV shows (and by "current", I mean "since 1990"). I have a TiVo and streaming subscriptions – I should use them!
I could go on, but one of my other resolutions is to stop waiting until just before bedtime to post the day's blog entry, and I still have TV to watch tonight!