Even though none of us are football fans, we went to the Tulane games during Parents' Weekend the first three years Jeff went there. We never saw them win (I don't think they ever had a lead, for that matter), and we didn't bother going to the games his last couple of years there.
Today, Tulane played in the Cotton Bowl; I watched the last few minutes and saw them pull out the last-second victory over USC – it was an amazing game.
We had a bit of excitement while we were baking delicata squash for dinner – right after I turned the squash over, Diane said that something smelled funny. I opened the oven and discovered that the parchment paper under the squash had caught fire (it claims to be oven-safe to 425F and the oven was set to 400F)! I took it out and the fire went out in a few seconds – I didn't think of using the fire extinguisher (or taking a photo!) until much later.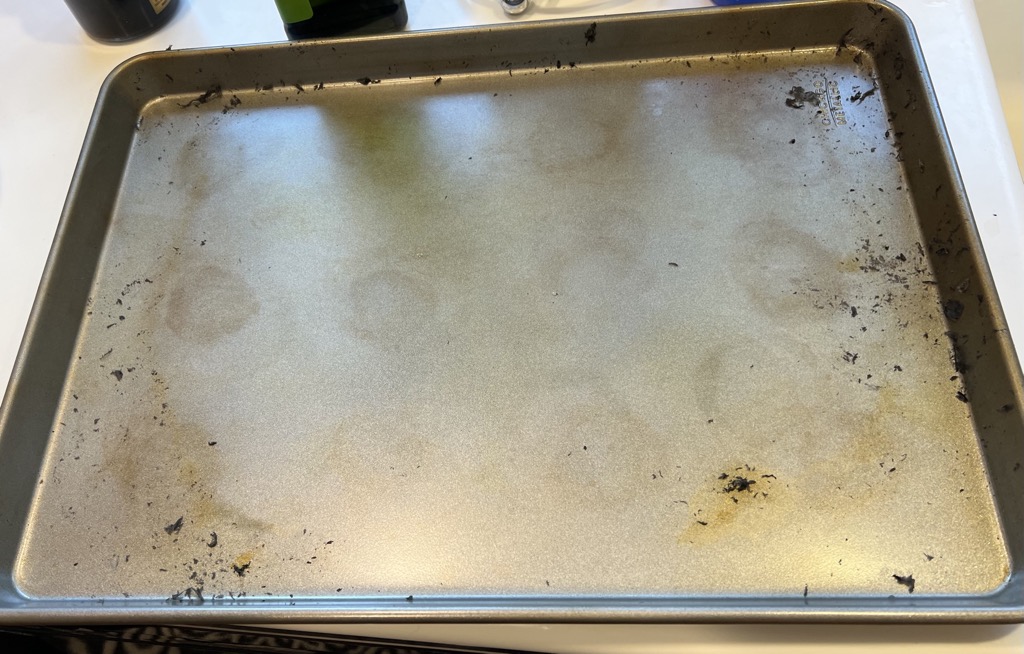 I moved the squash into another pan (with more parchment paper) and put it on a lower shelf and finished cooking it without any trouble.
I ate a few bites of elephant today – I got caught up on Quicken, so I have all of my 2022 data entered, and I bought and installed TurboTax so I can adjust our final estimated tax payment before it's due in two weeks. I also watched some TV. :-)