We had an uneventful flight; I did think it was unnecessarily cruel of American to put the flights to San Jose CA and San Jose CR at adjacent gates, but we picked the right one.
The scenery was interesting as we approached San Jose.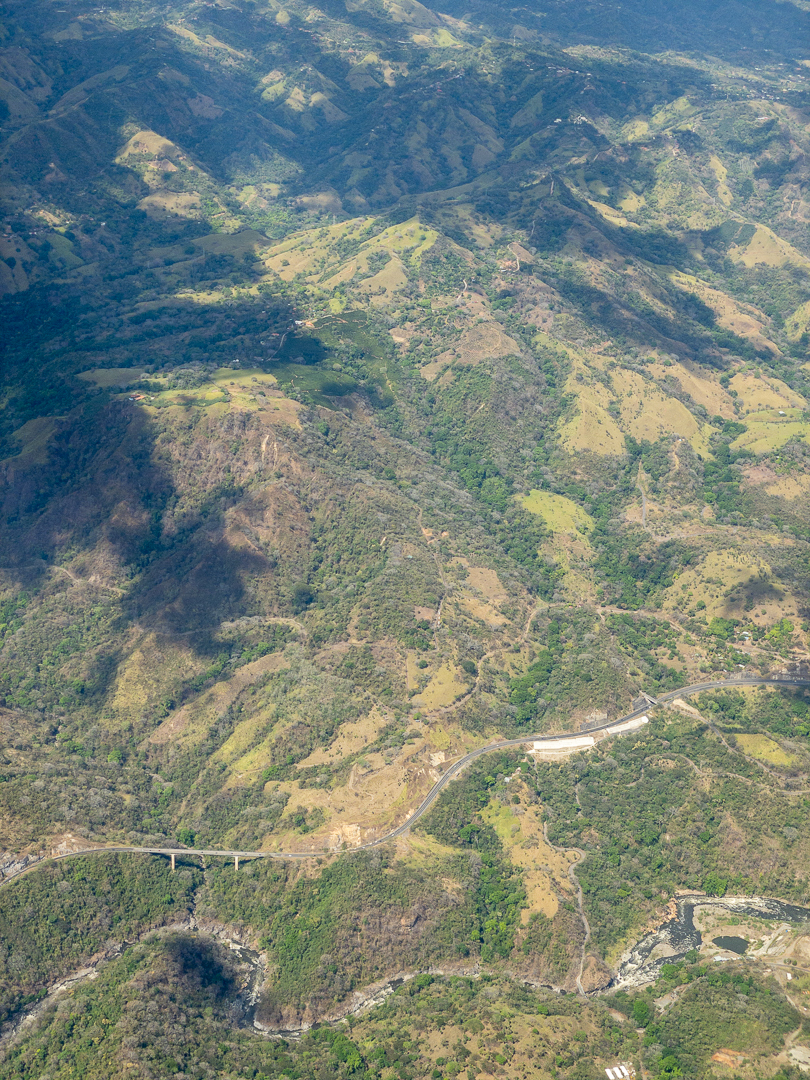 We had no problems getting through Customs and rode to the hotel (Marriott Hacienda Belen) with a few of the other people we'll be traveling with for the next couple of weeks.
Because I've got status with Marriott, they gave us a nice welcome platter with a couple of local beers to tide us over until dinner!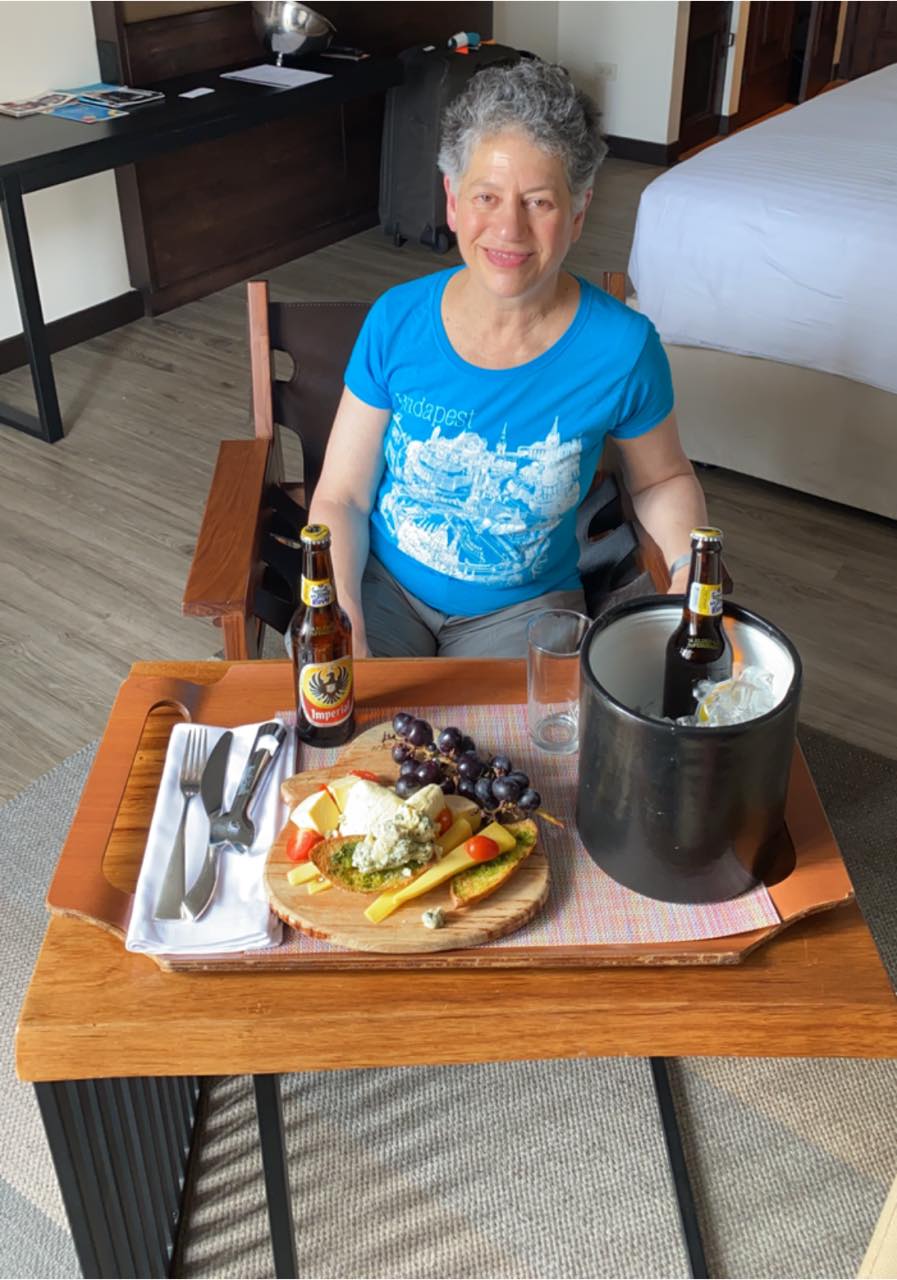 The hotel grounds are lushly landscaped – we wandered around a bit but only took one photo.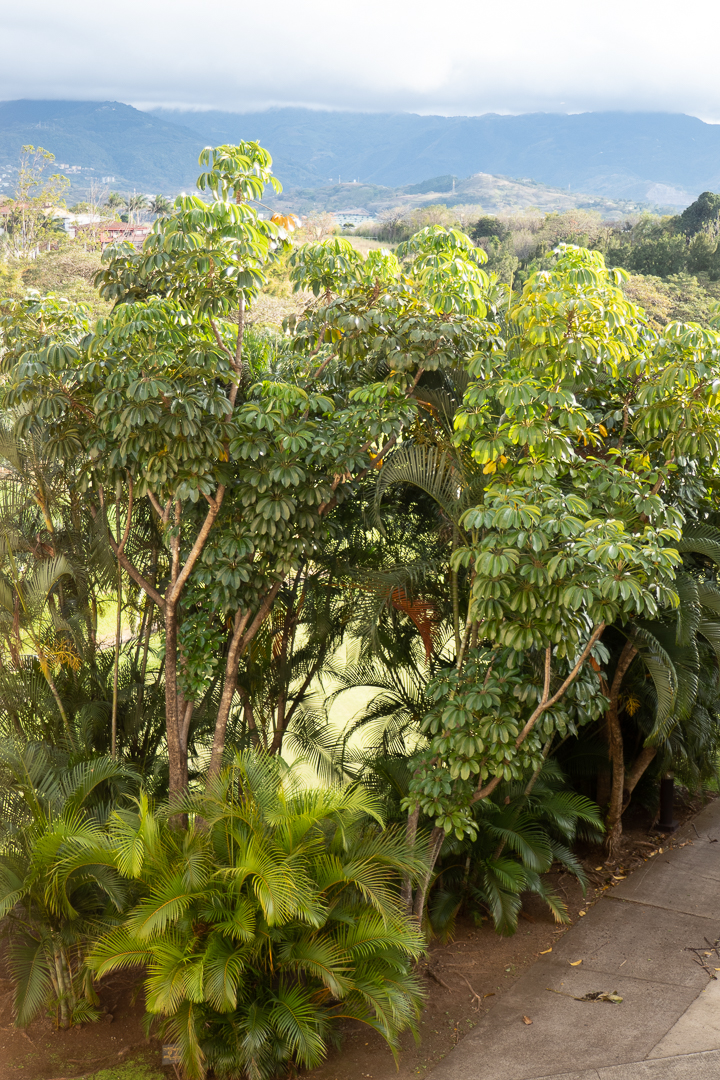 We had a nice dinner and then wanted to watch the Super Bowl, especially the ads, but even though there was an English-language broadcast on the hotel TV, the ads were all local and in Spanish. Oh, well.