The ship sailed away from Panama City early in the morning and we were entering the Panama Canal at the Miraflores Lock by 8am.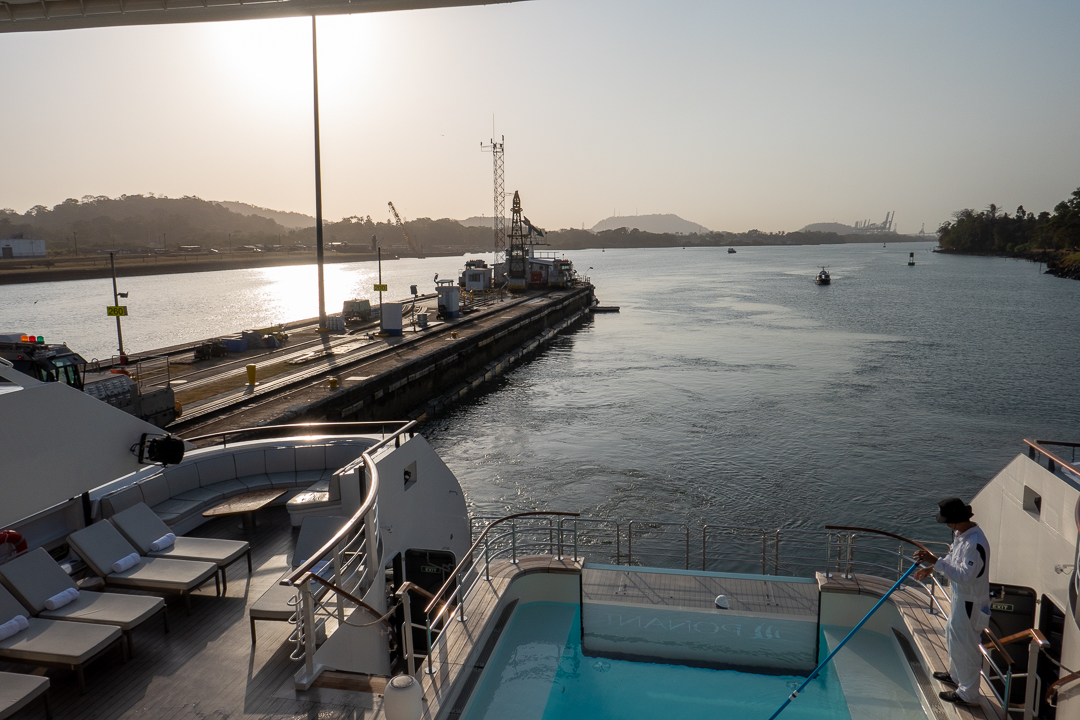 Even though our ship was small by Canal standards, it was large enough to require being guided by a pair of locomotives, called "mules" – there was one on each side of the ship.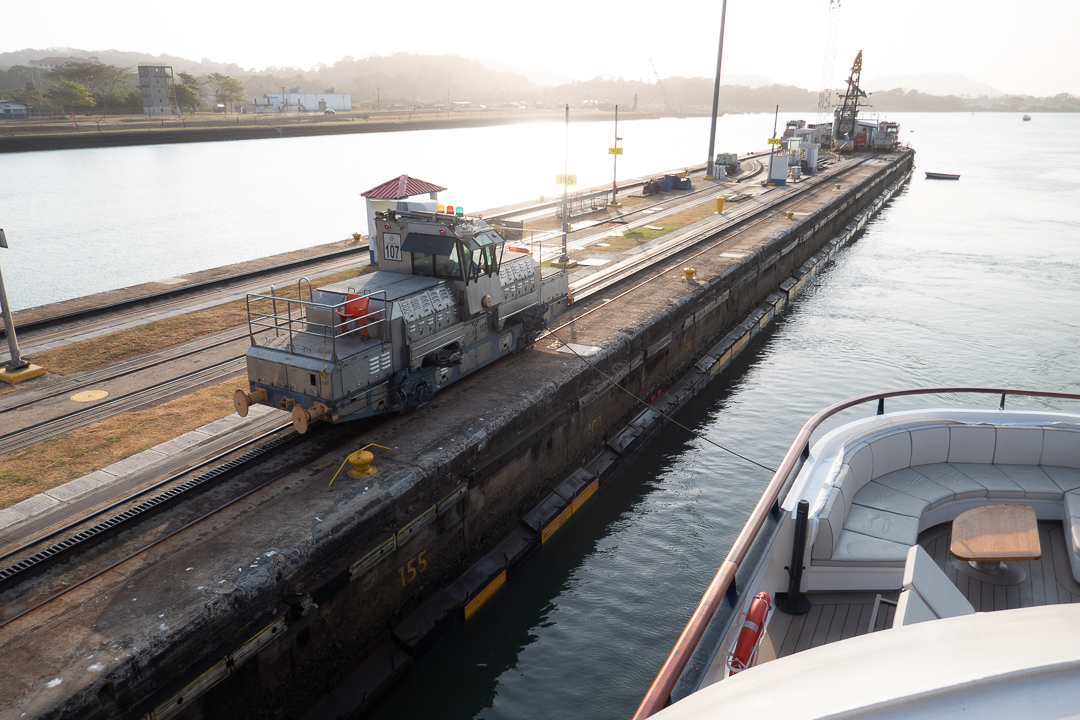 Fairly soon, we were near the lock gates.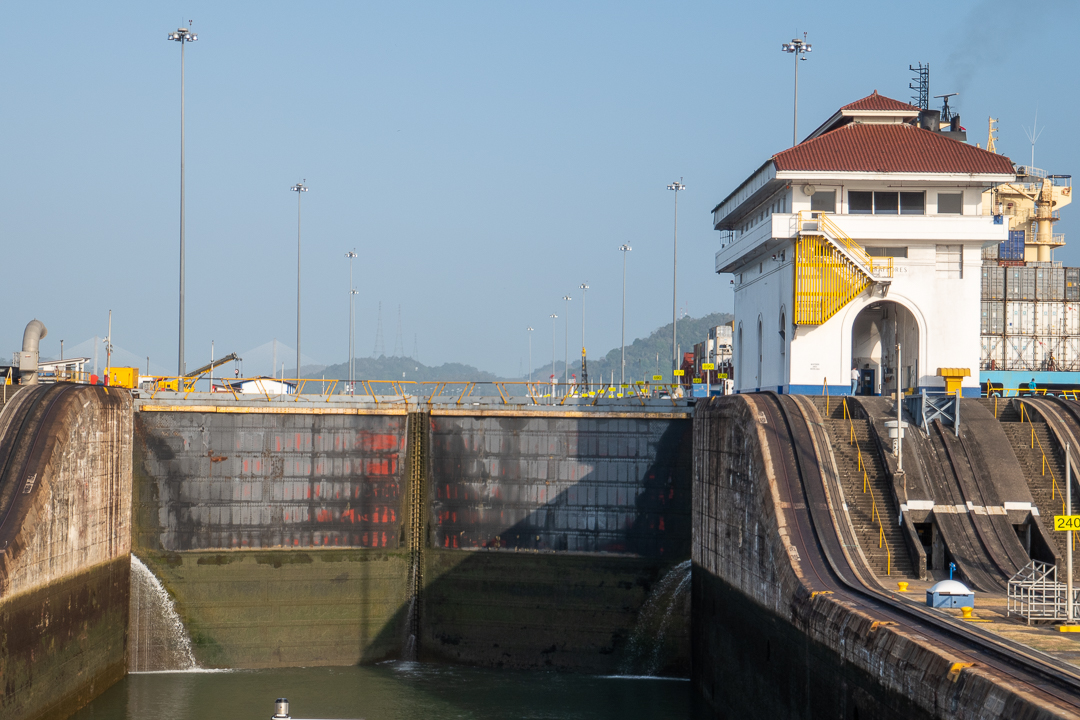 They don't like to waste water, so we were accompanied by several smaller ships, including a local sightseeing boat loaded with daytrippers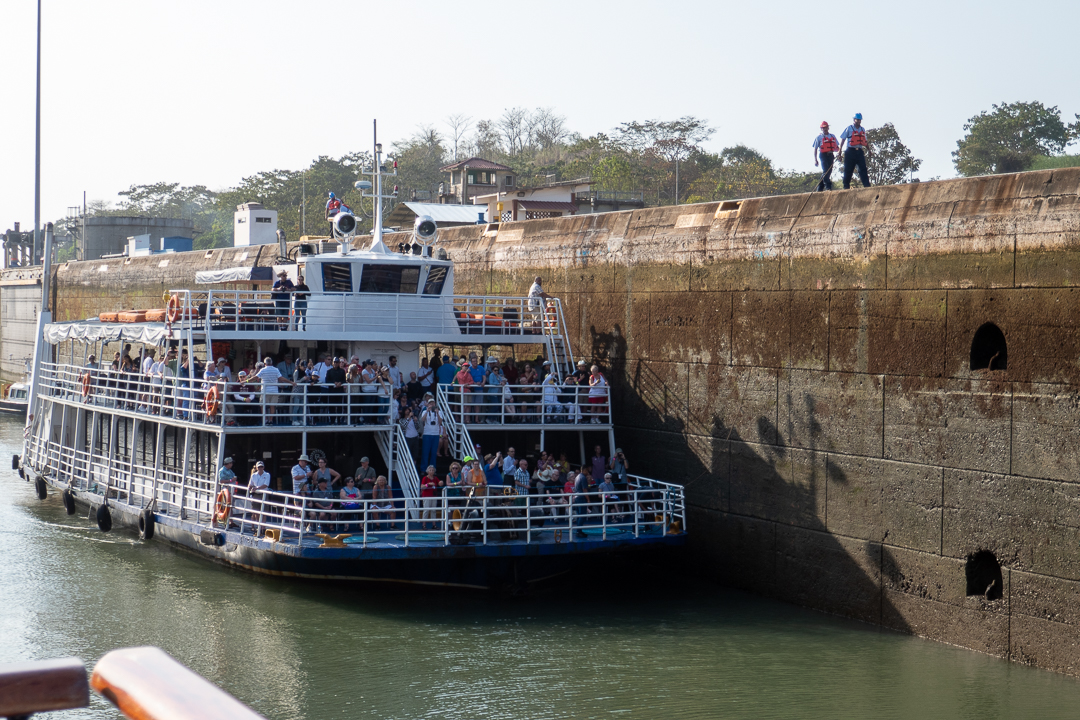 and an even smaller passenger vessel, the Sundance Sunset which we nicknamed the "S. S. PortaPotty" for obvious reasons.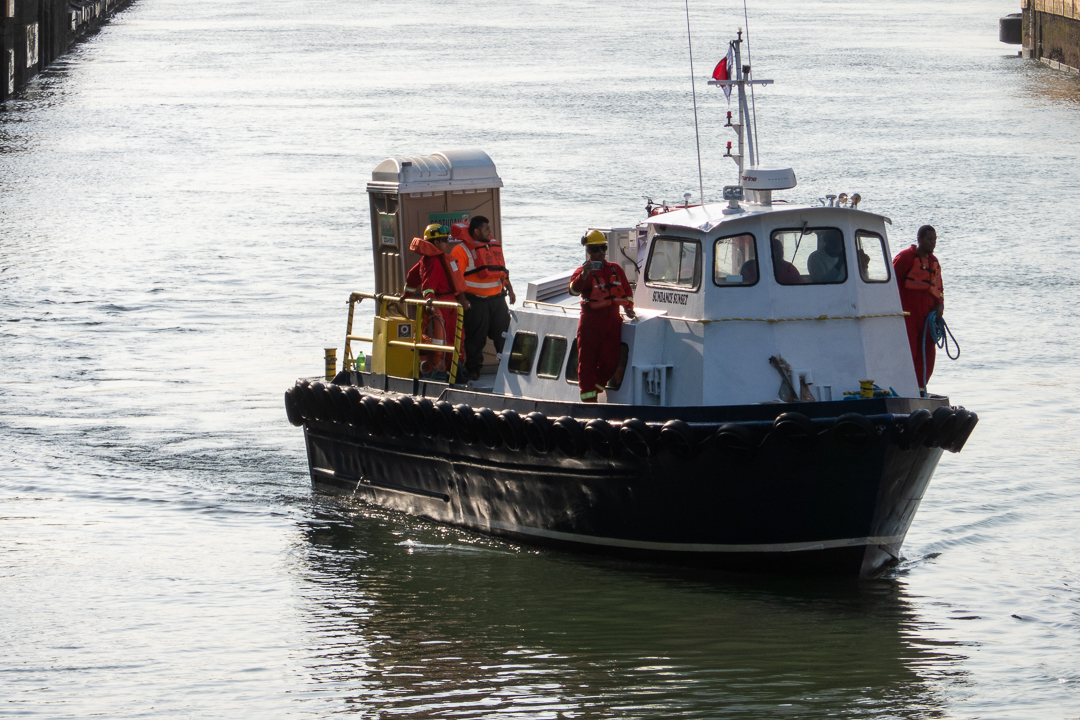 The Sundance Sunset tied up to the other ship for the transit through the gates; I'm not sure why.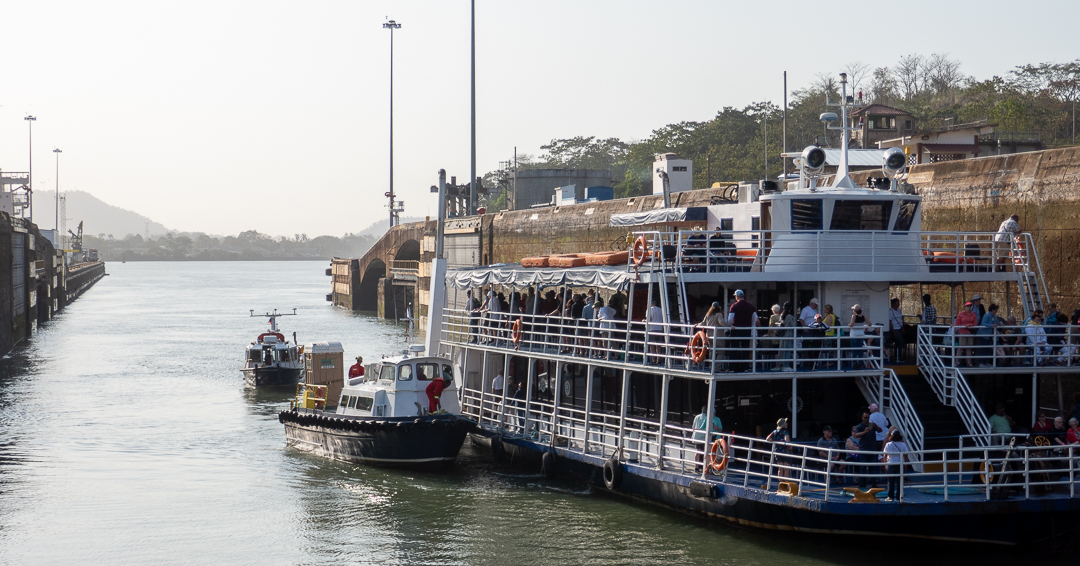 About 45 minutes later, we had cleared both chambers of the lock and were about 50 feet higher in elevation, on the way to the Pedro Miguel locks, just southeast of the Centennial Bridge.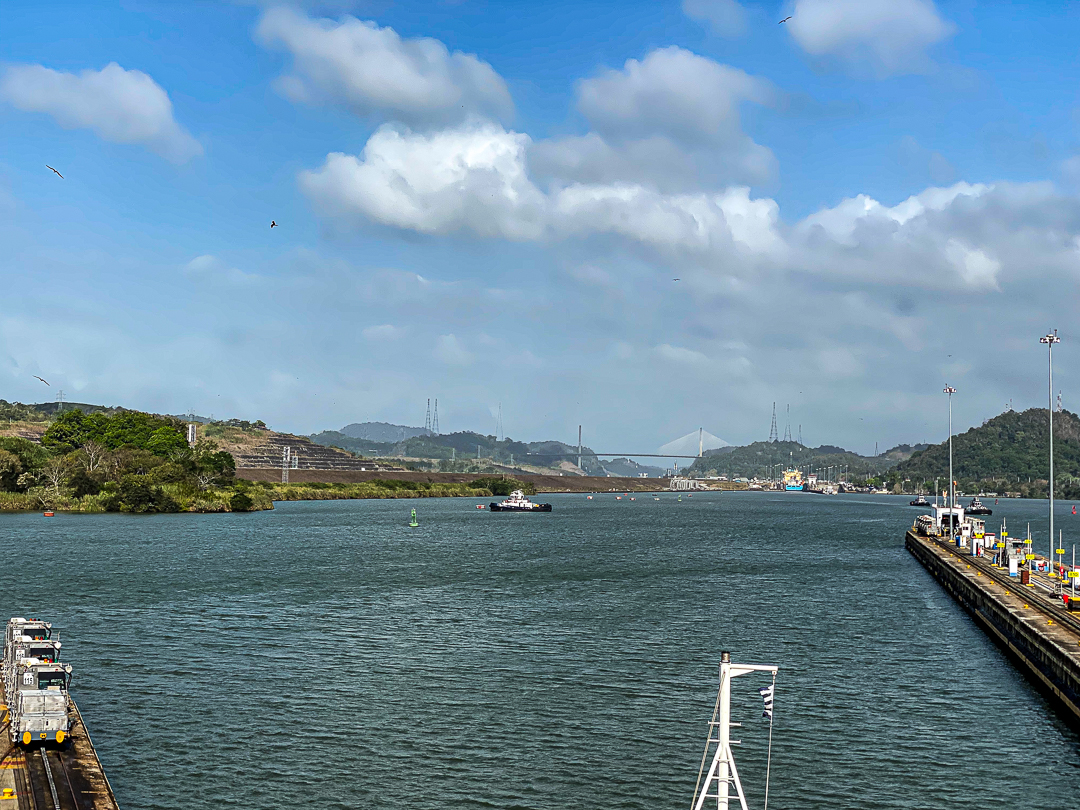 The process at the Pedro Miguel locks was very similar; this time, we could see traffic coming the other way – the container ship Maersk Innoshima. It's not quite a Panamax ship, but it dwarfed us (233 meters long versus our 131 meters).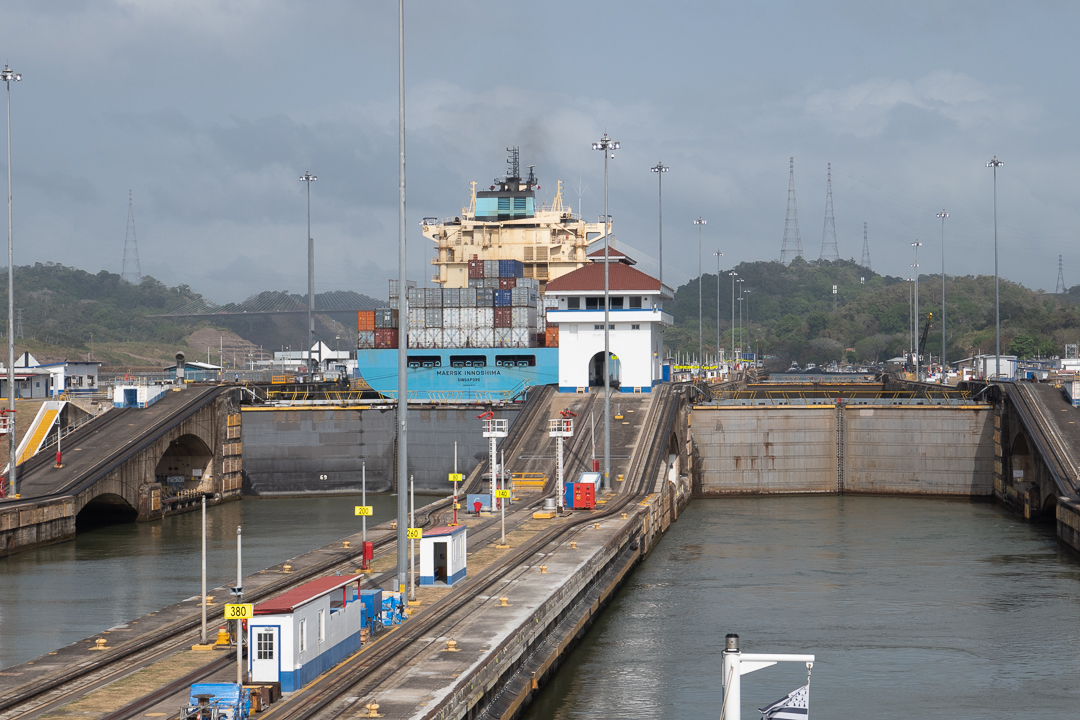 There was traffic moving on the Canal Expansion, too, which can take even larger "New Panamax" ships like the [Mendeleev Prospect]. It's painted green, says "Powered by Natural Gas" in large friendly letters, and carries crude oil…but it's greenwashed crude oil!
(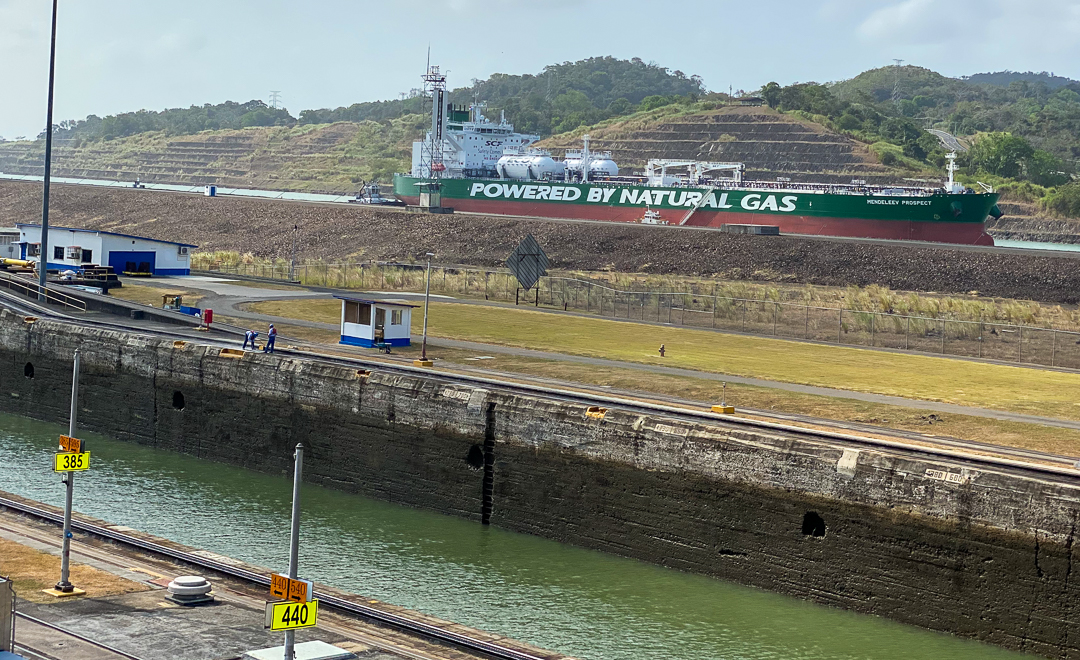 ).
We spent a good part of the crossing inside, out of the sun, but we did go out from time to time for photos!
By 2:30, we were midway through the third and final lock, the Gatun Locks, which have three chambers. You can see the Atlantic Bridge in the distance.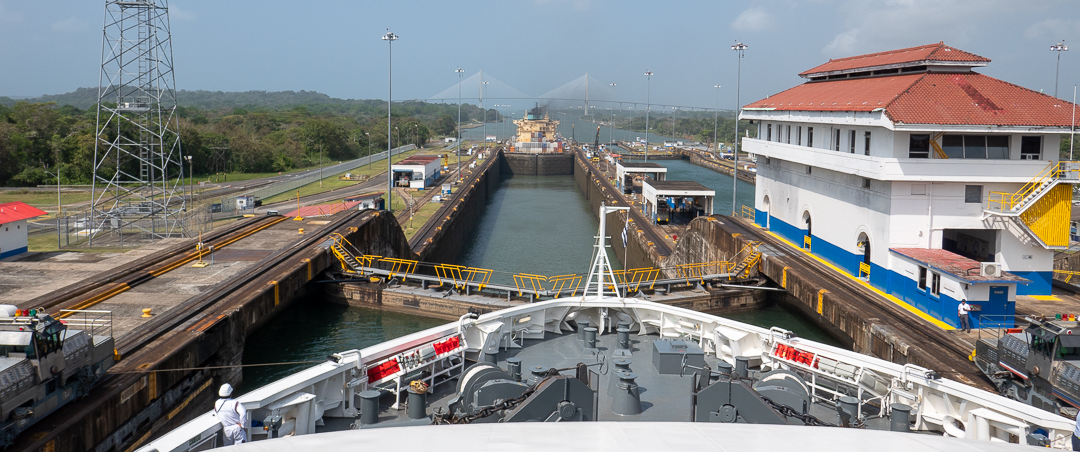 We sailed under the Atlantic Bridge and anchored in Cristobal Bay for the evening, having made the westbound crossing from the Pacific to the Atlantic.
The passage through the Panama Canal was the raison d'etre for the trip, but once you've seen one lock, you've seen them all!
In the evening, we enjoyed a classical piano recital by the ship's pianist, Sergey Yurchenko, and bought his CD as a souvenir of our passage through the canal.