Last year, I celebrated our anniversary by figuring out a better way to handle the laundry. I had high hopes of doing better this year.
Fortunately, we had more options this year. We started, as usual for a Saturday, with a walk and services at Shir Hadash (still on Zoom, though we expect to attend next Friday night's service in person).
In the afternoon, we saw Shylock from Tabard Theatre (co-produced by Silicon Valley Shakespeare). We could have attended in person, but we chose to stay home and watch their livestream. It's an interesting play – one actor, Doug Brook, performing as a Jewish actor playing Shylock in Merchant of Venice as an utter villain and defending his work in a talkback after the rest of the run was cancelled due to protests. It was a very interesting performance and play, and I'm looking forward to joining the talkback online tomorrow afternoon. The play continues until June 20.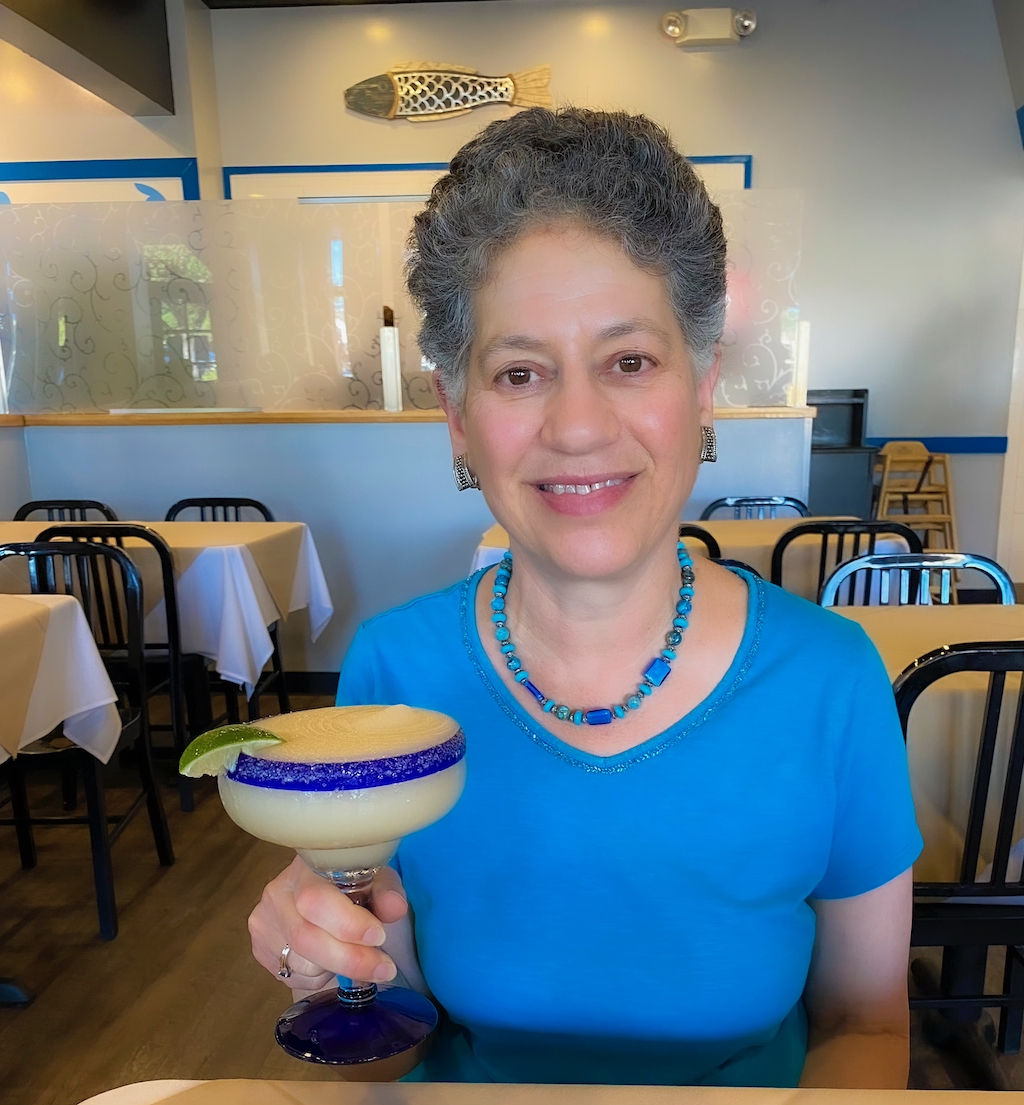 This evening, we tried out a new restaurant near us, La Pesca Blue, which replaced a Mooyah Burgers location which didn't survive the pandemic. La Pesca Blue is an enormous step up in quality – I had their fish and chips, and Diane had a Pear and Gorgonzola salad with grilled salmon. Both were quite tasty; we had frozen margaritas to go with them, which more than satisfied our dessert needs! We'll be back.