When we went down for breakfast this morning, we could see our ship getting ready for the onslaught of passengers.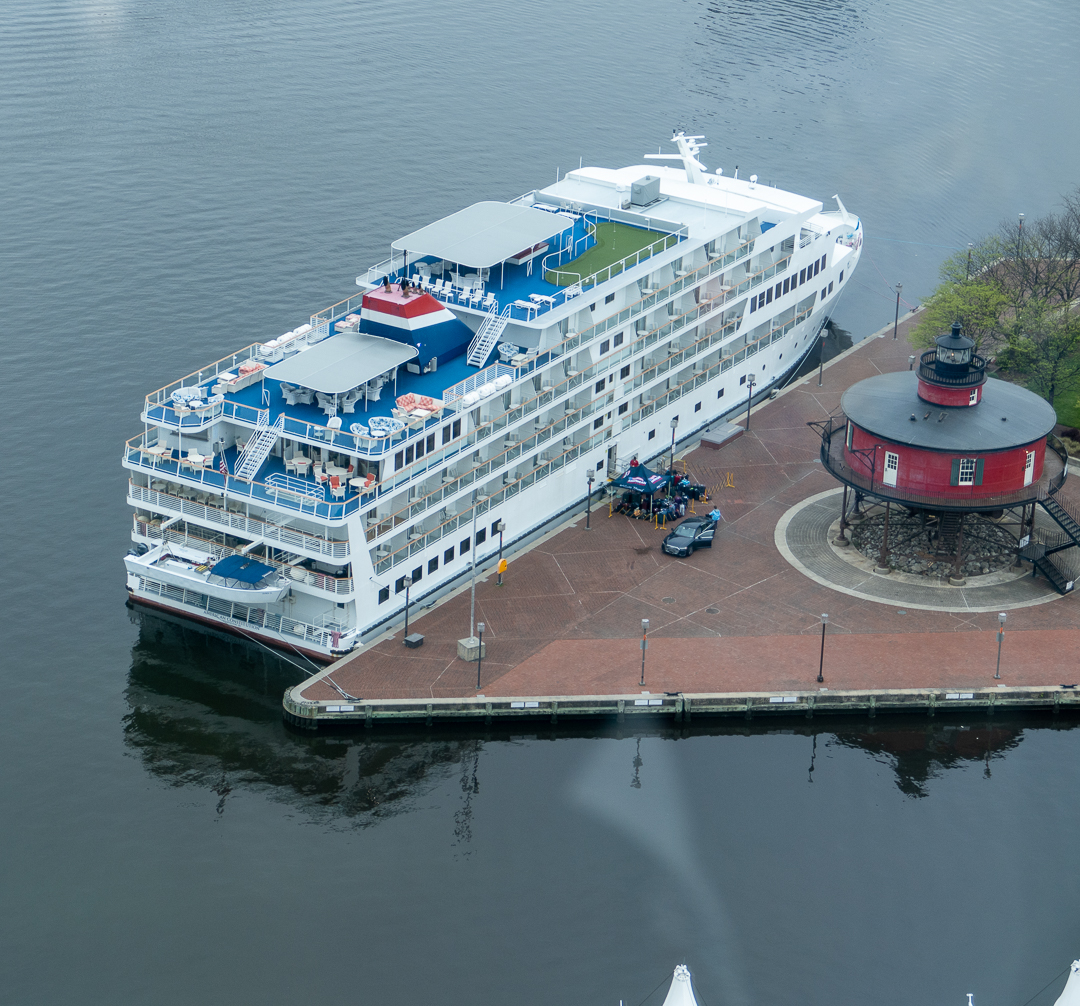 After breakfast, we walked along the Inner Waterfront to the Baltimore Visitor Center and turned into the Otterbein neighborhood. In the 1970s, it was a slum; in desperation, Baltimore started to offer houses to urban homesteaders for as little as one dollar. It worked, and now the area looks a lot like the Fan District in Richmond – lots of well-kept townhouses.
Many of the houses had nice gardens in front; I couldn't resist another photo of a tulip.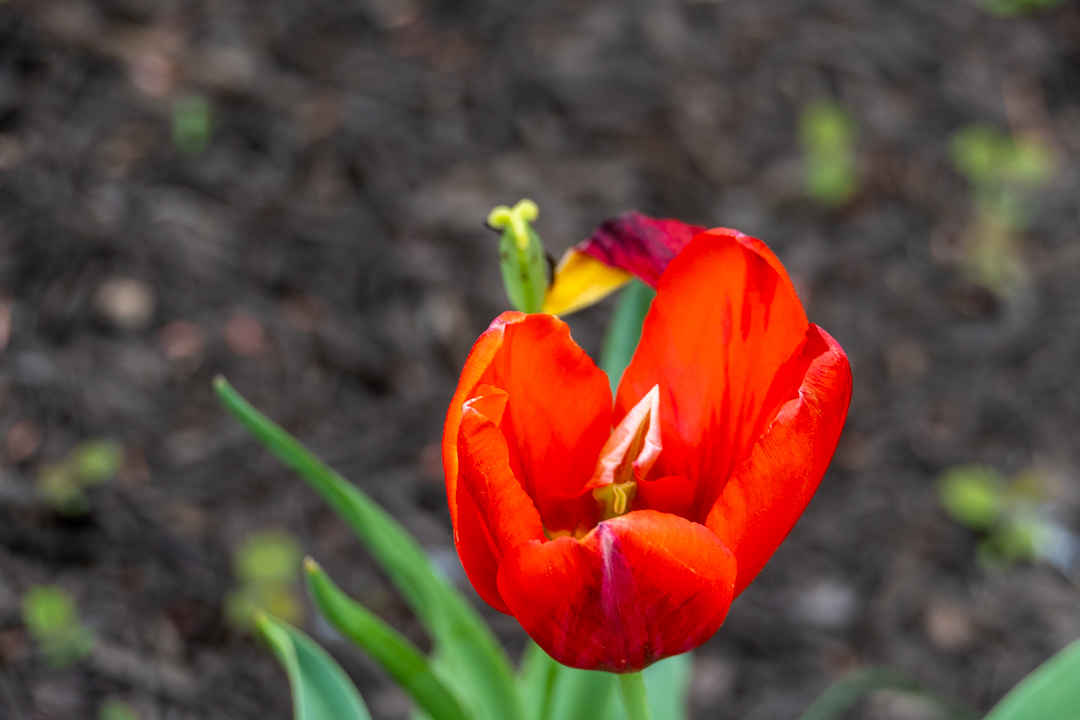 We also got to see a very nice dogwood tree in full bloom.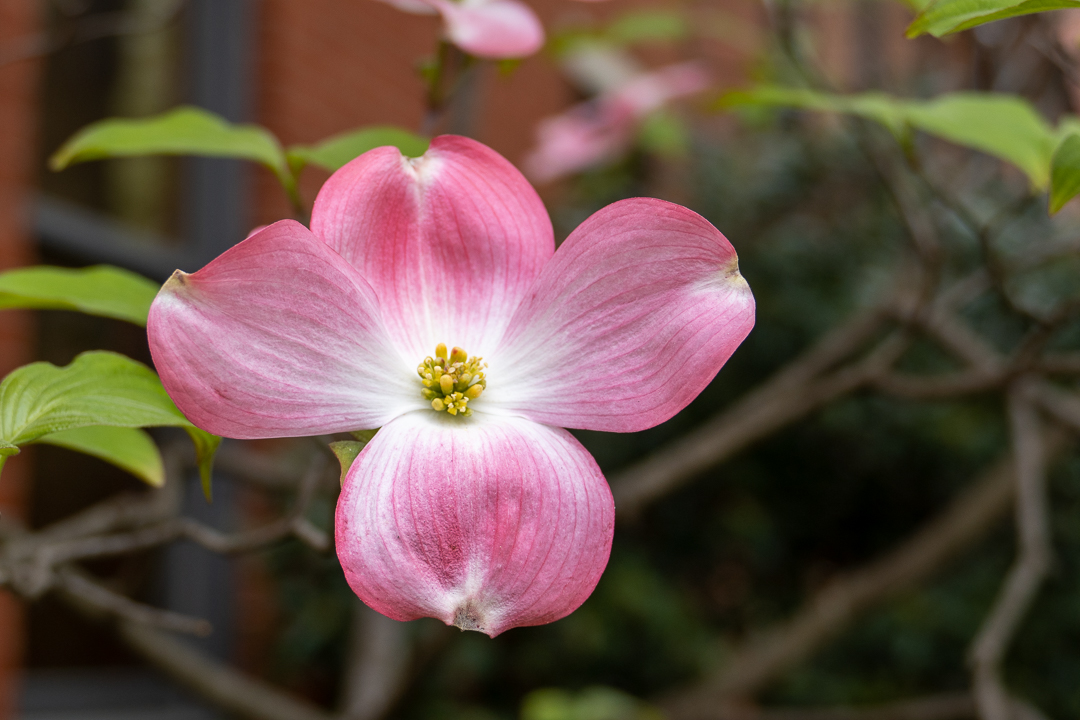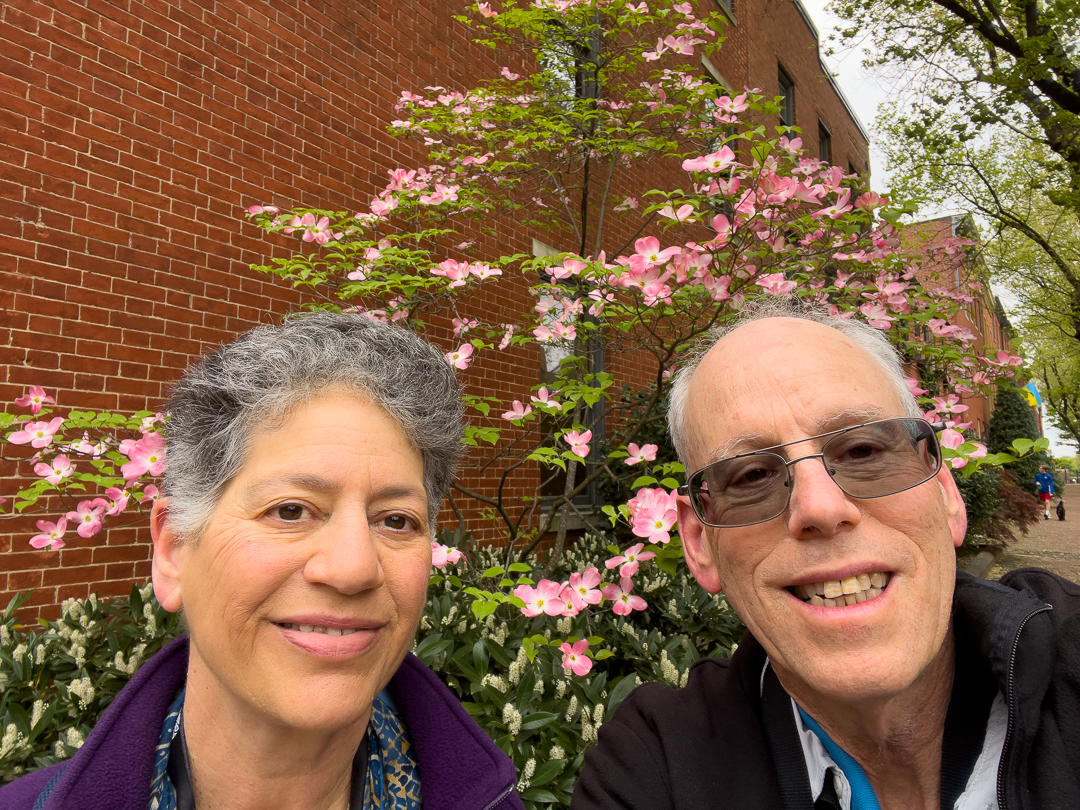 Our path then took us into the Federal Hill neighborhood, loaded with interesting shops and markets. We had no time to patronize them, though.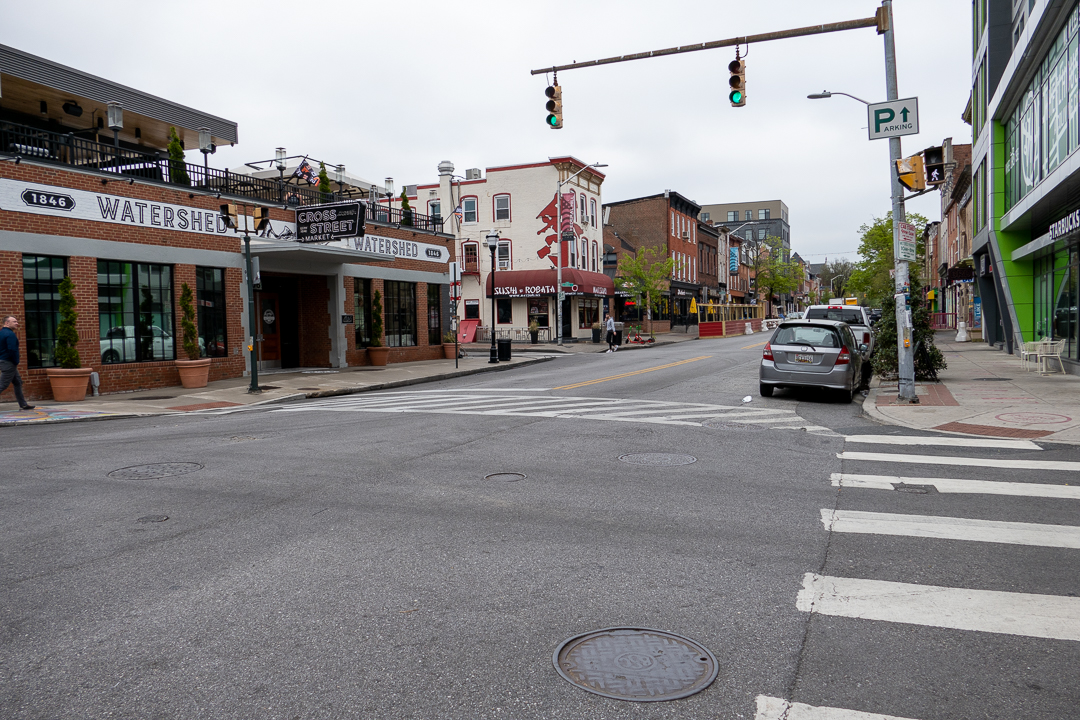 I liked this nice old firehouse near the Inner Harbor.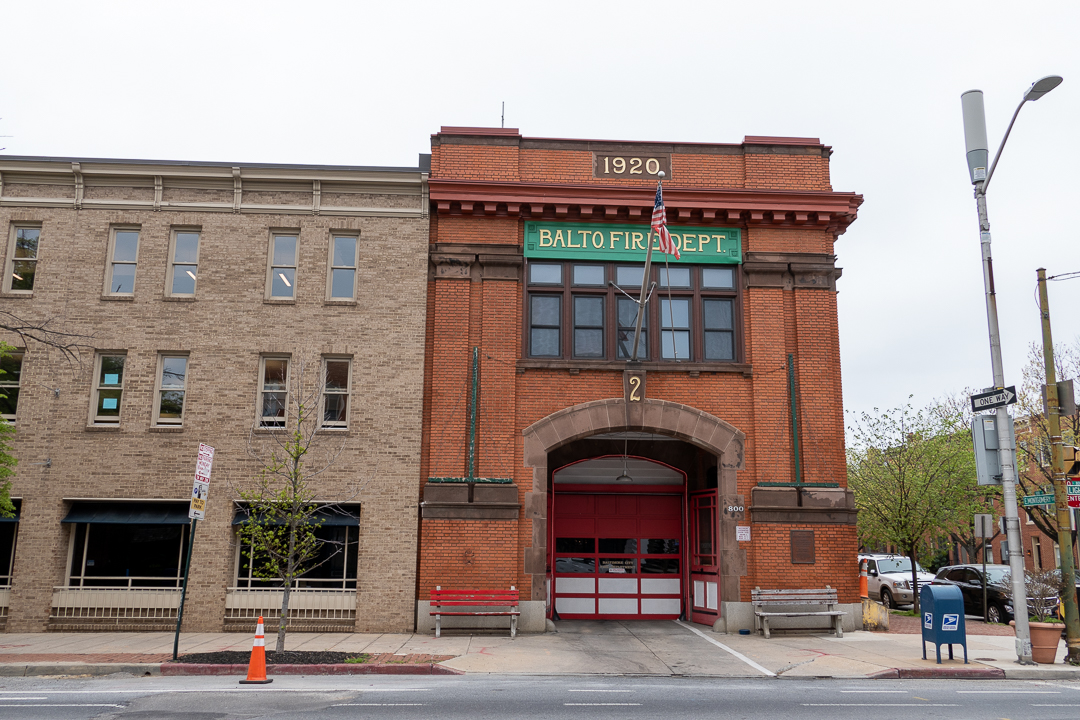 When I picked out this walk, I thought we might climb Federal Hill itself, but we didn't have the time before getting onto the ship. I did get a photo.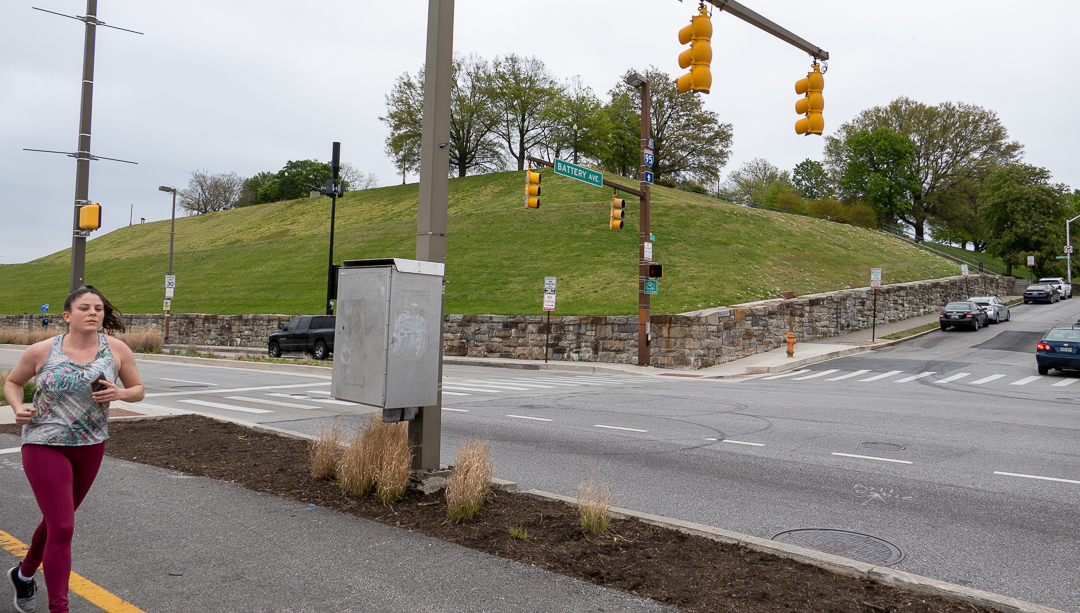 It was a nice area that I would have liked to explore in more depth.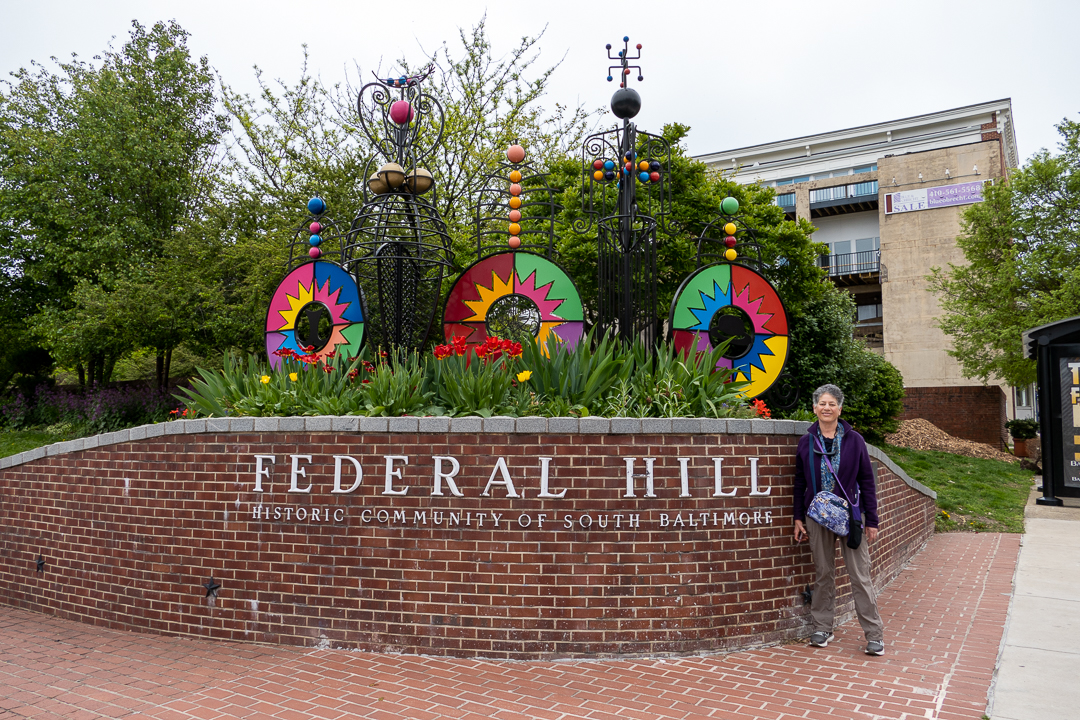 We went back to the hotel, packed, and walked to the ship. We passed the mandatory Covid screening, so we're all set for the cruise!
We are currently at sea off Sharps Point, Maryland (near Annapolis) en route to Norfolk. Cocktail hour awaits, so I will sign off and post this now in case we lose connectivity later – I don't know how far offshore we're going to be.