My cousin Darryl offered some advice after I posted about making frozen latkes: "Get a real mixer instead of the crappy one you have now!" He even sent a link to a discounted KitchenAid 5-quart bowl-lift mixer at Best Buy so I wouldn't have to do my own research.
So I did some research and decided that I didn't want to get that mixer. Instead, I got a discounted KitchenAid 5-quart tilt-head mixer at Best Buy. It's a little smaller than the mixer Darryl recommended and can only knead 4 pounds of bread dough instead of 7, but I think I can live with that limitation.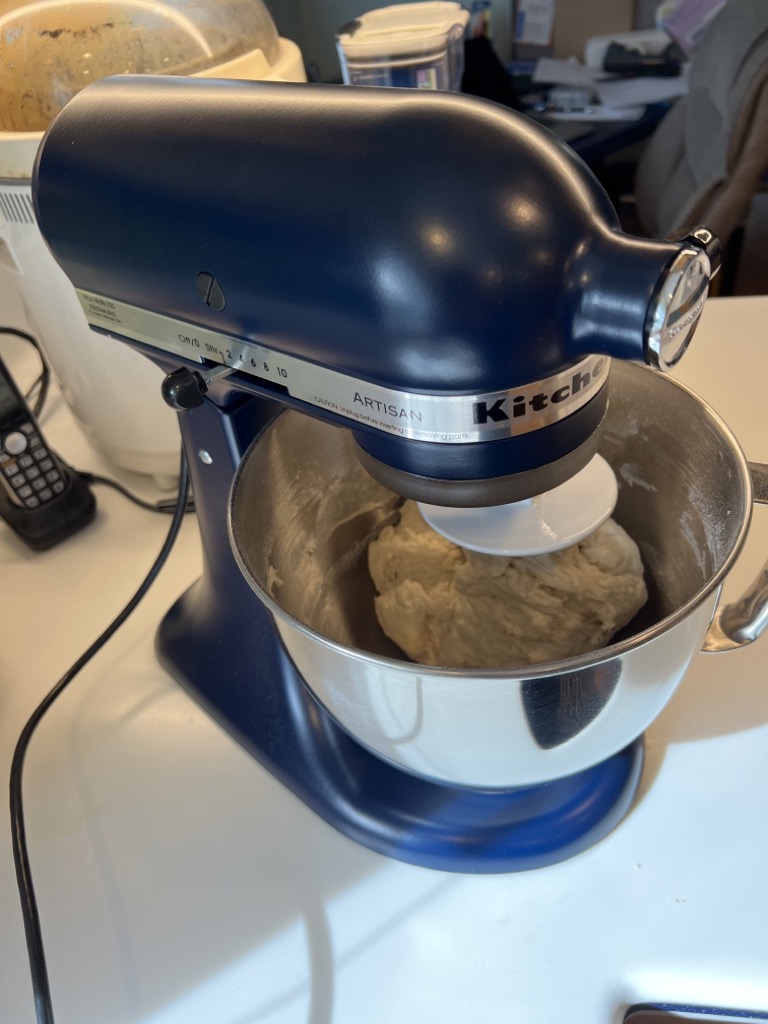 We used it for the first time today to make pretzels, and I was impressed. I didn't have to hold on to the mixer to keep it from wandering; I didn't have to scrape dough off the walls of the bowl to get it into the dough ball; I didn't have to add more water to get all of the flour incorporated into the dough after the initial three-minute mix; it took less time to get the dough completely developed.
Thanks for the advice, Darryl!